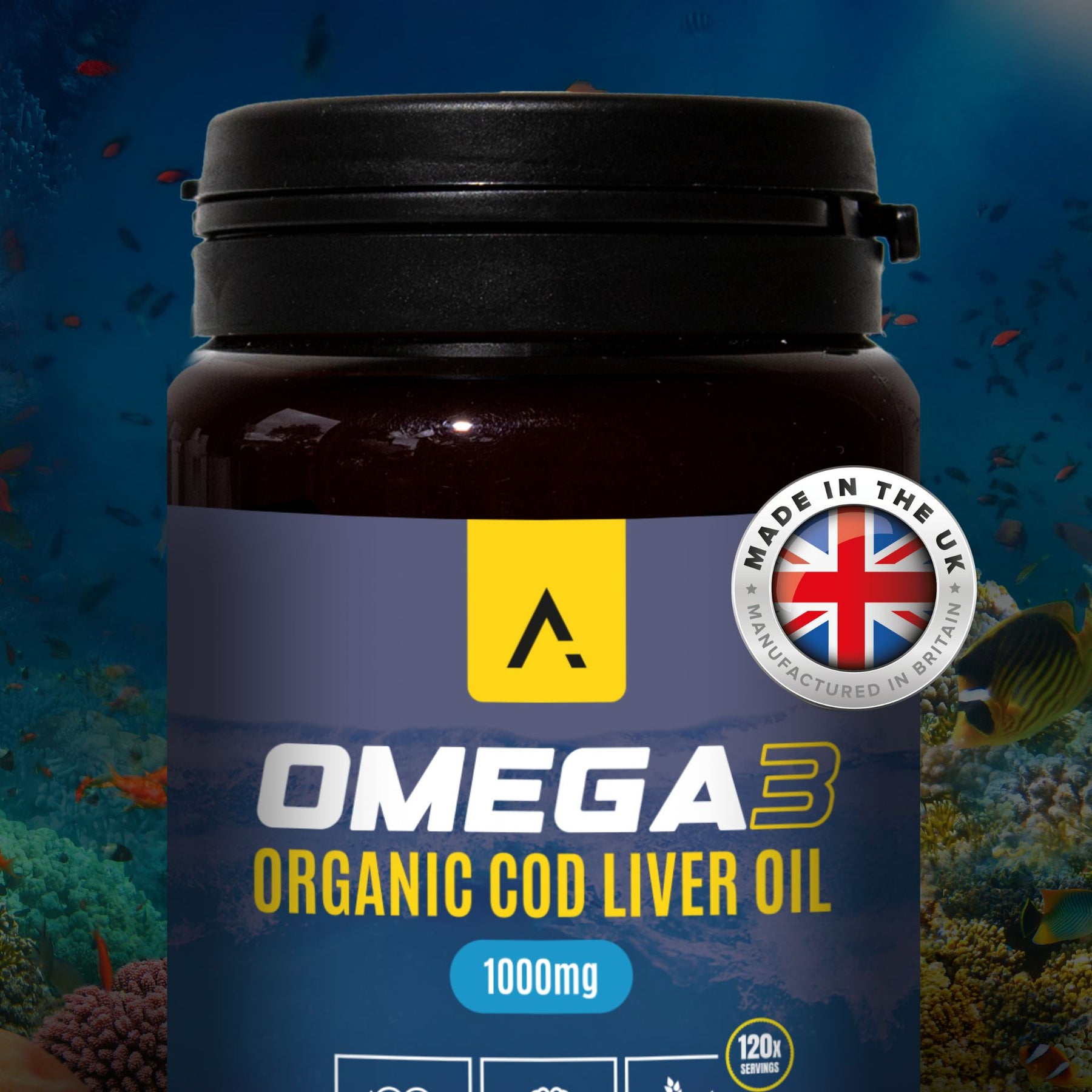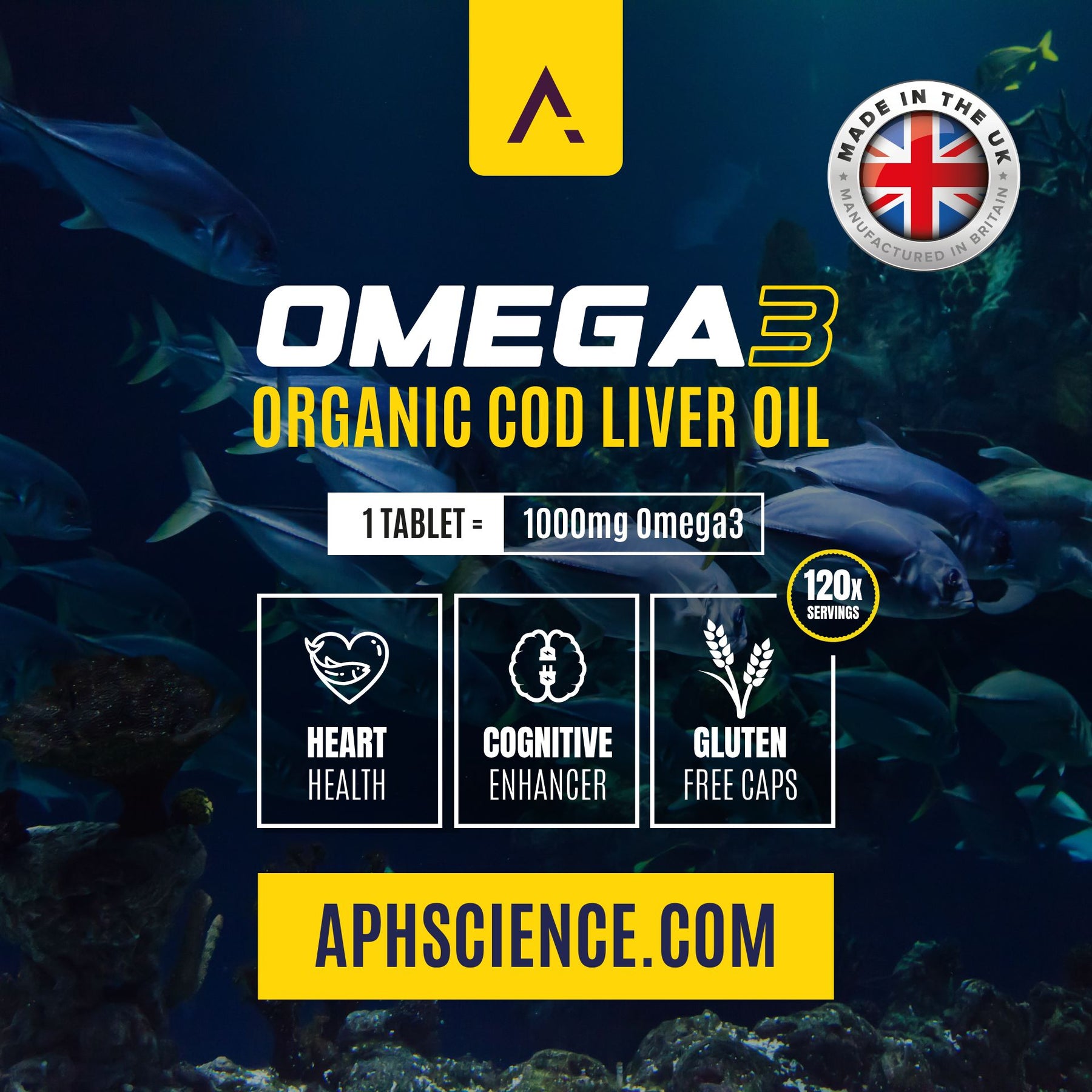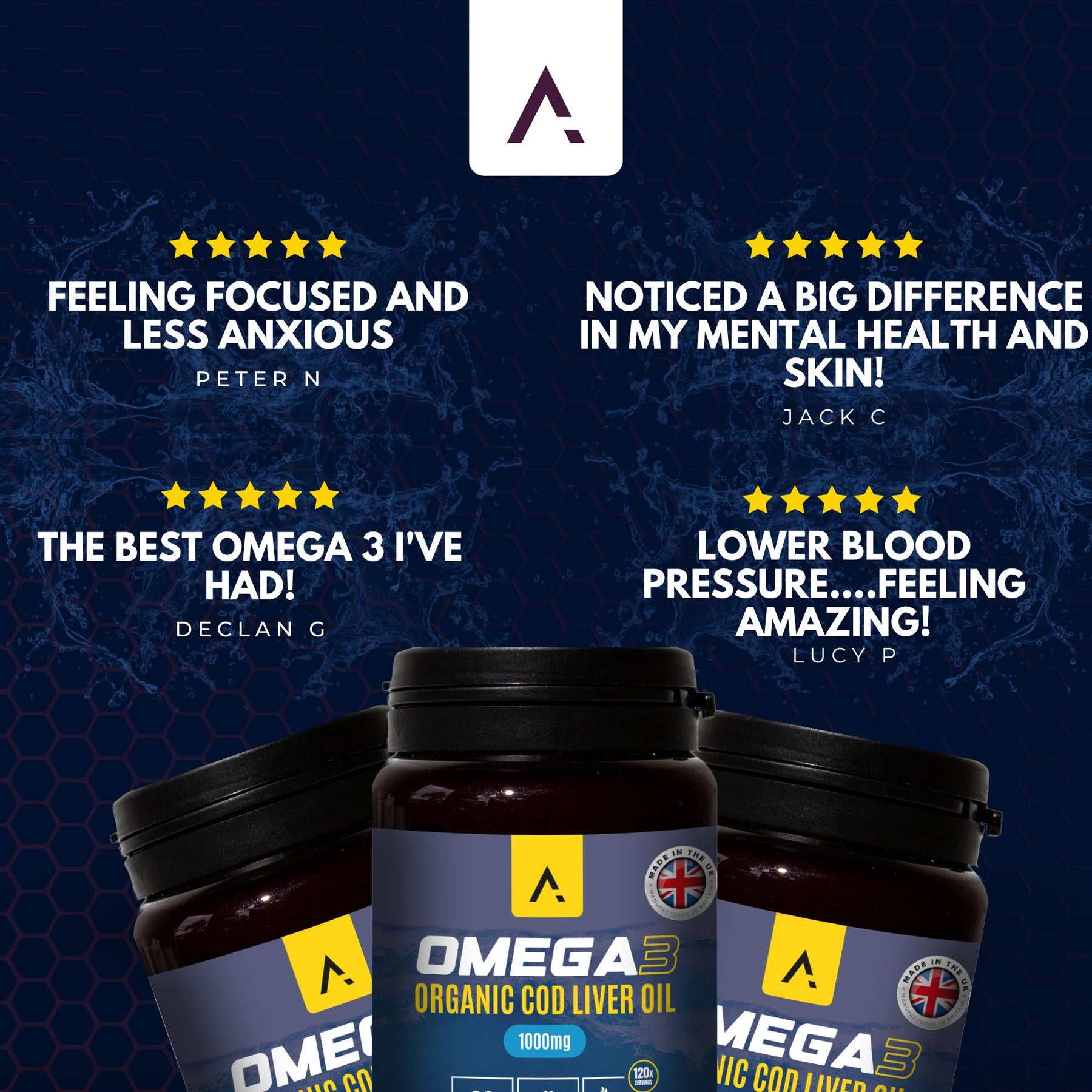 Omega 3 Fish Oil 1000mg
• Contains Essential fats EPA & DHA
• Fuels Muscle Growth
• Can Improve Heart Health
• Can Enhance Cognition
• Can Improve Eye Health
Organic, Cod Liver Oil
Fish Oil Omega3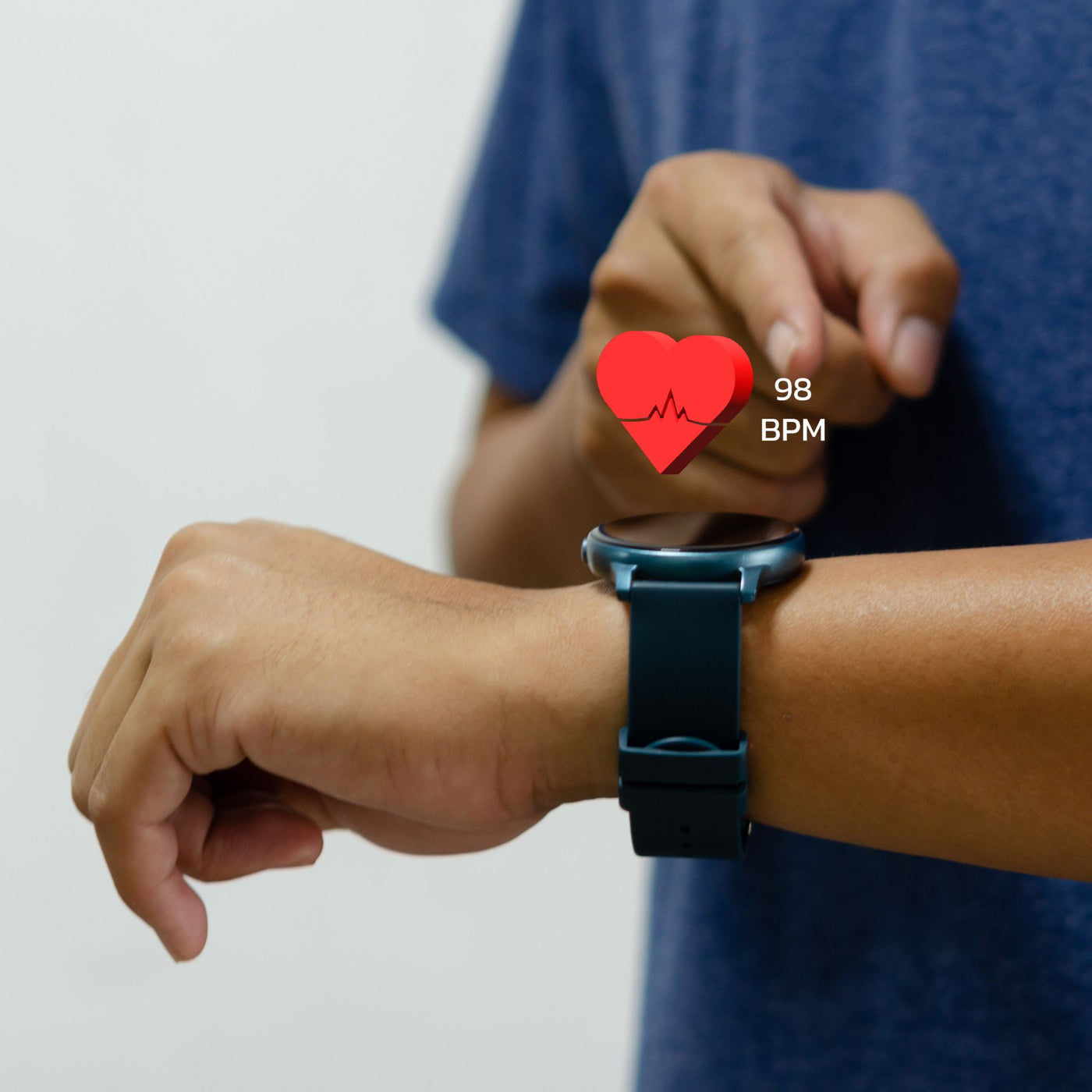 Heart Health
Fish oil contains omega-3 fatty acids, which have been shown to have potential heart health benefits, such as reducing triglycerides, lowering blood pressure, and reducing the risk of heart disease.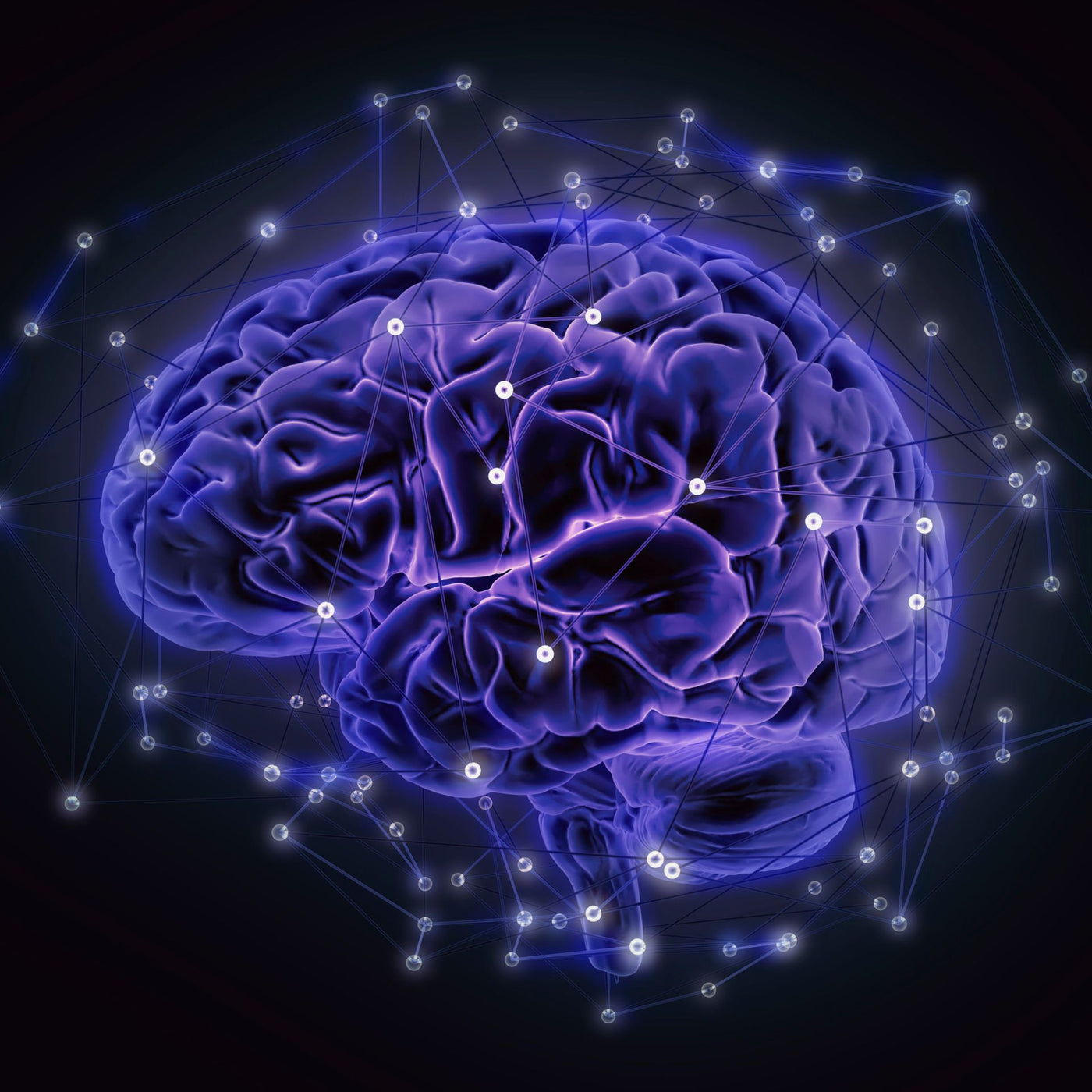 Cognitive Support
Fish oil containing omega-3 fatty acids, particularly DHA, has been studied for its potential cognitive benefits, including brain health, memory, concentration and healthy mood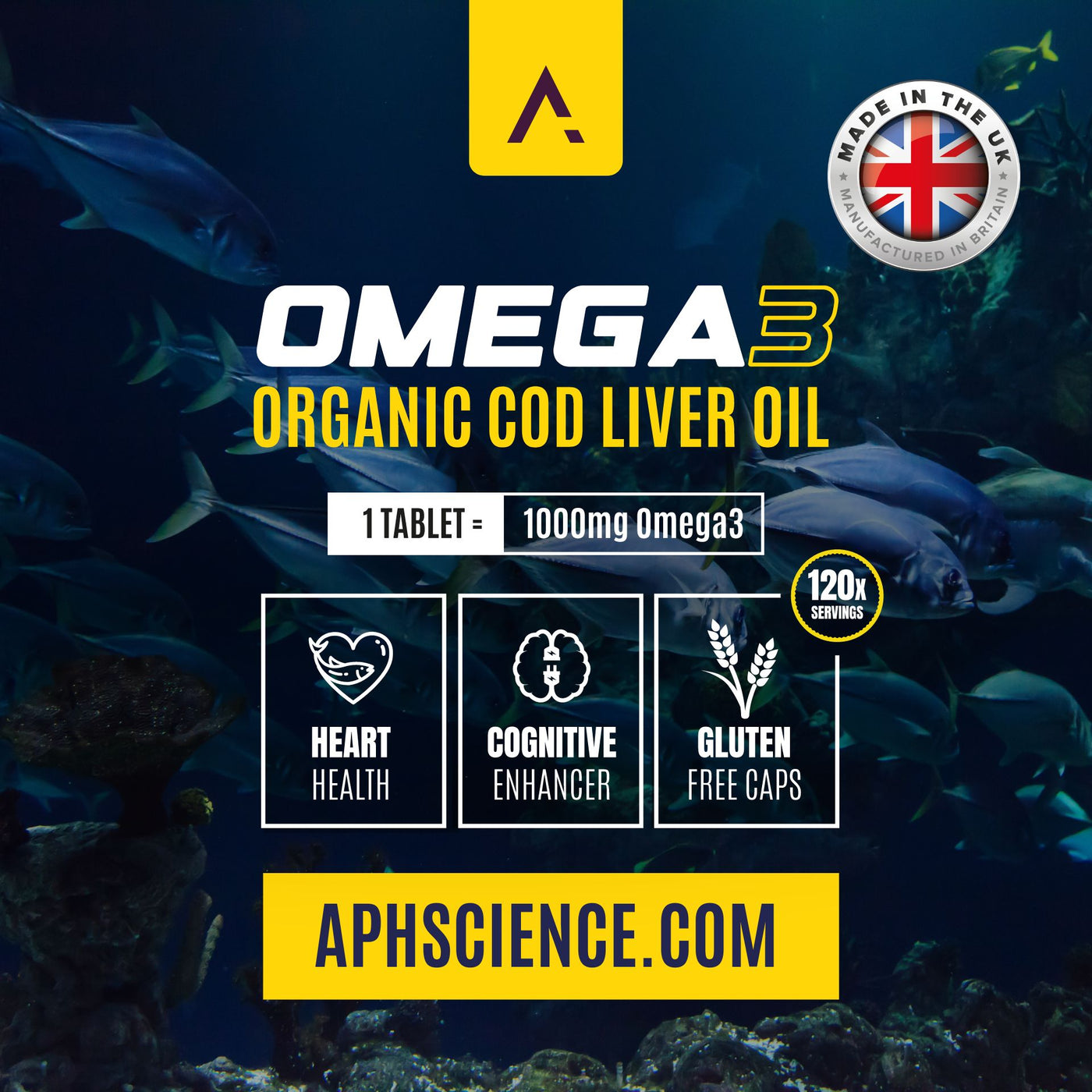 Cold Pressed, Organic Cod Liver Oil
APH Science Cold Pressed Organic Cod Liver Oil is extracted from the liver of the highest quality, sustainable, responsibly caught Atlantic UK Cod
Behind The Brand
About APH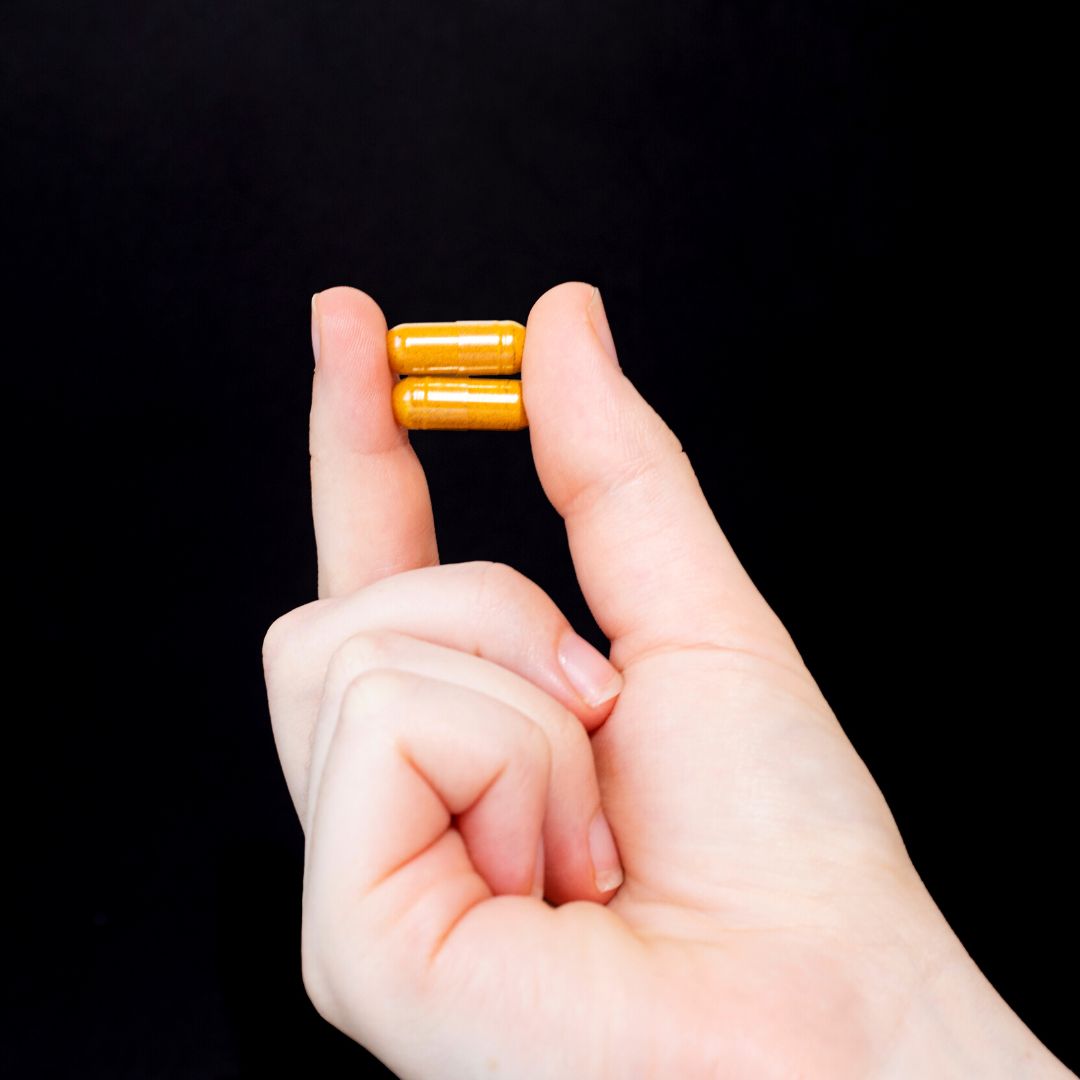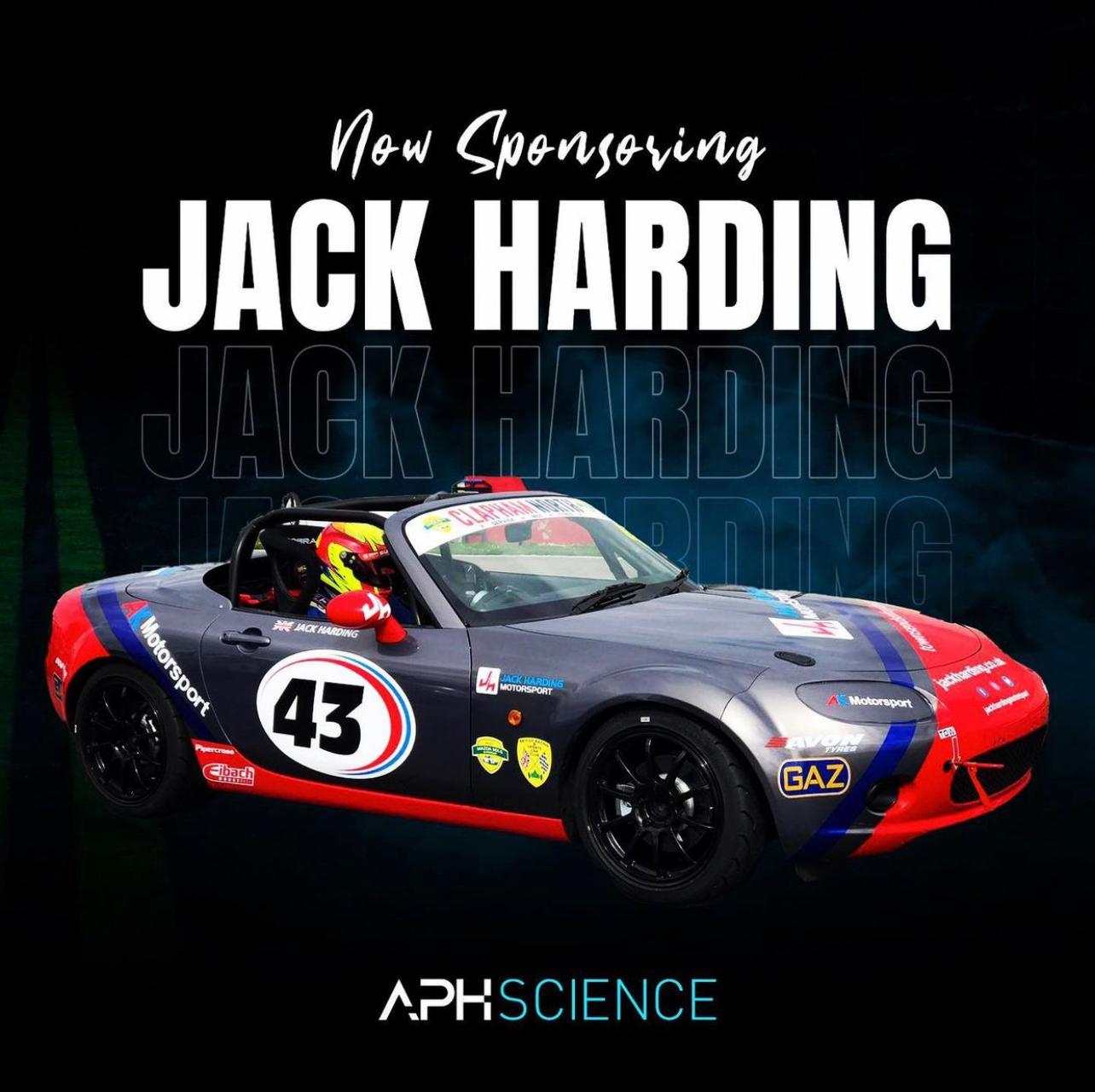 Earn Points. Spend less
Join the APH Team to earn points for every order.
Our Proud
Sponsorships
APH Proudly sponsors a wide range of events, athletes, charities and other awesome projects. With every purchase - you help give back to support UK talent and worthy causes.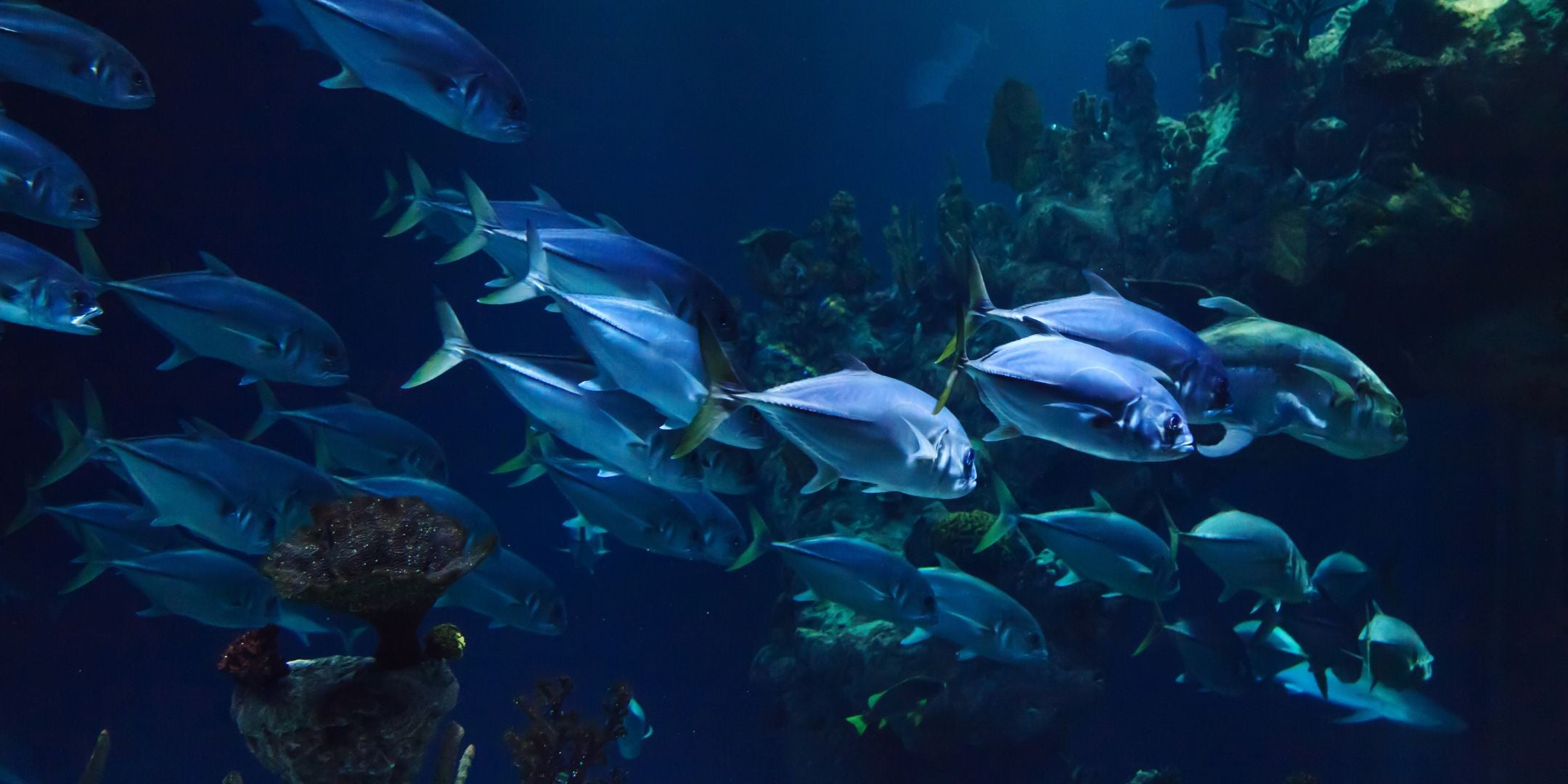 Fish Oil
APH Supplements Fish Oil Supplements are a rich source of OMEGA3 - helping fuel your muscle growth, maintain a healthy heart and cognitive function.