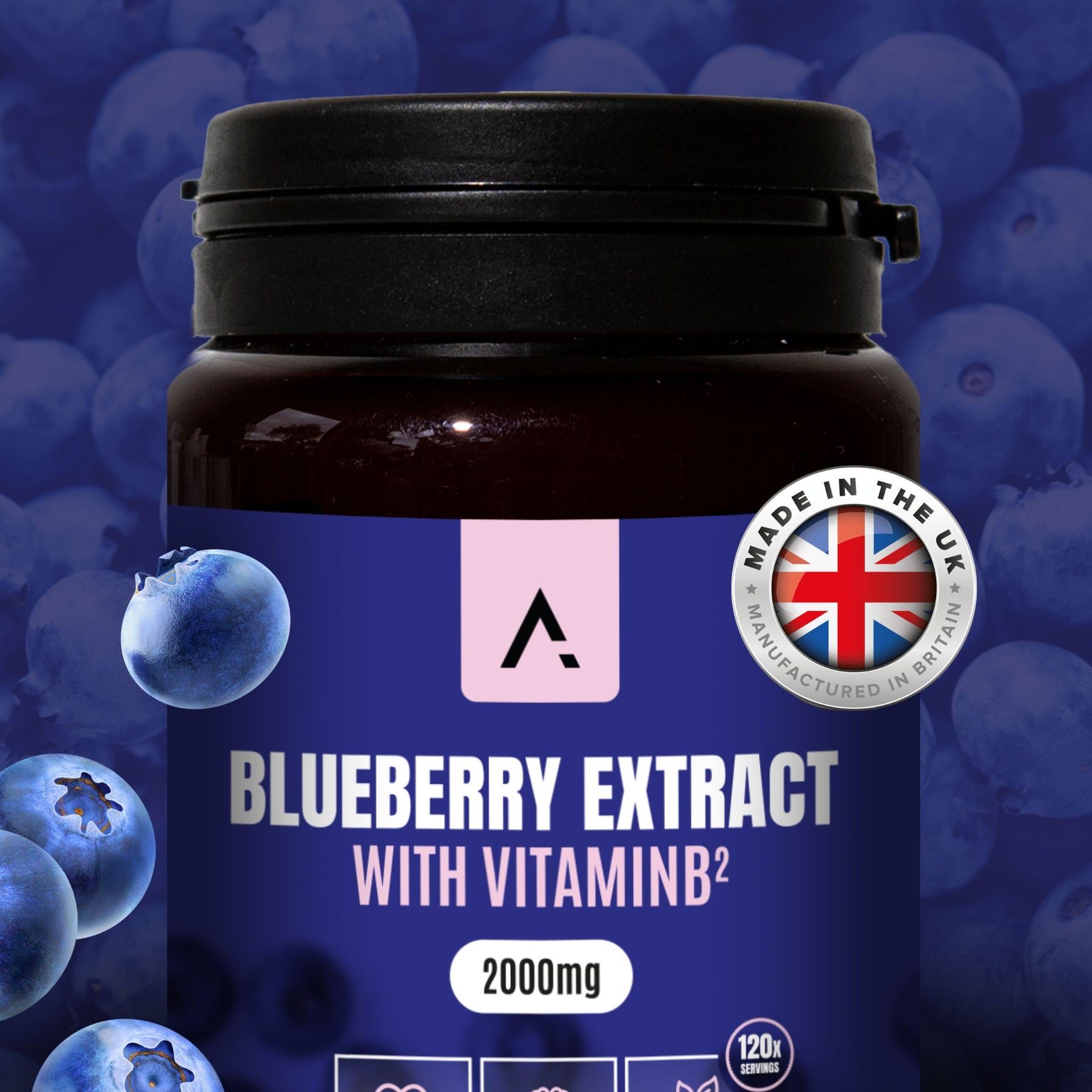 Blueberry Extract
• Packed with essential vitamins and minerals
• Support cognitive functions
• Maintain heart health
• Lowers blood pressure and bad cholesterol levels
2000mg Blueberry Extract With Vitamin B2
Blueberry Extract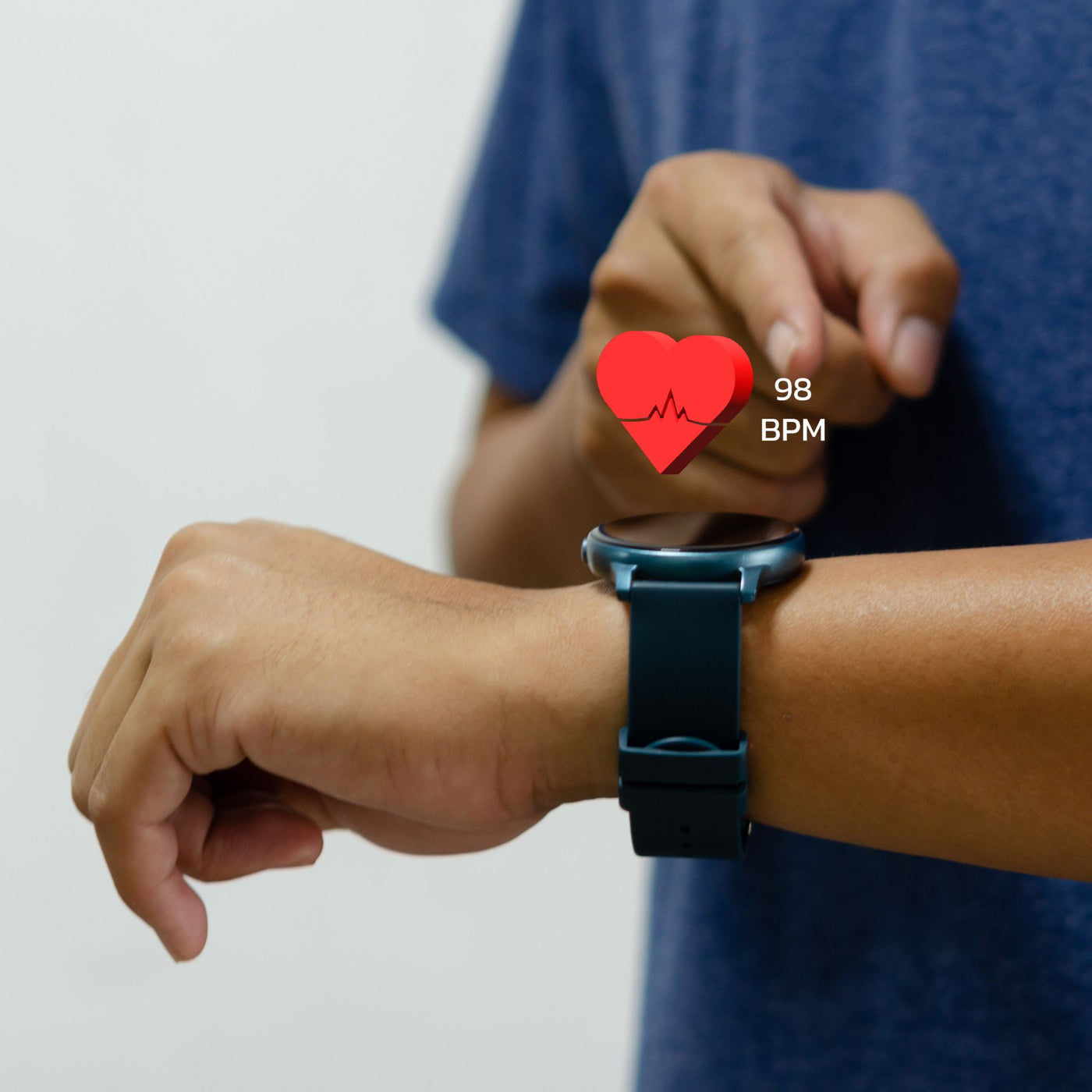 Heart Health
Antioxidants can help protect the heart from oxidative stress and inflammation, both of which can contribute to heart disease. Some studies have also suggested that blueberry extract may help improve cholesterol levels, reduce blood pressure, and improve blood sugar control, all of which are risk factors for heart disease.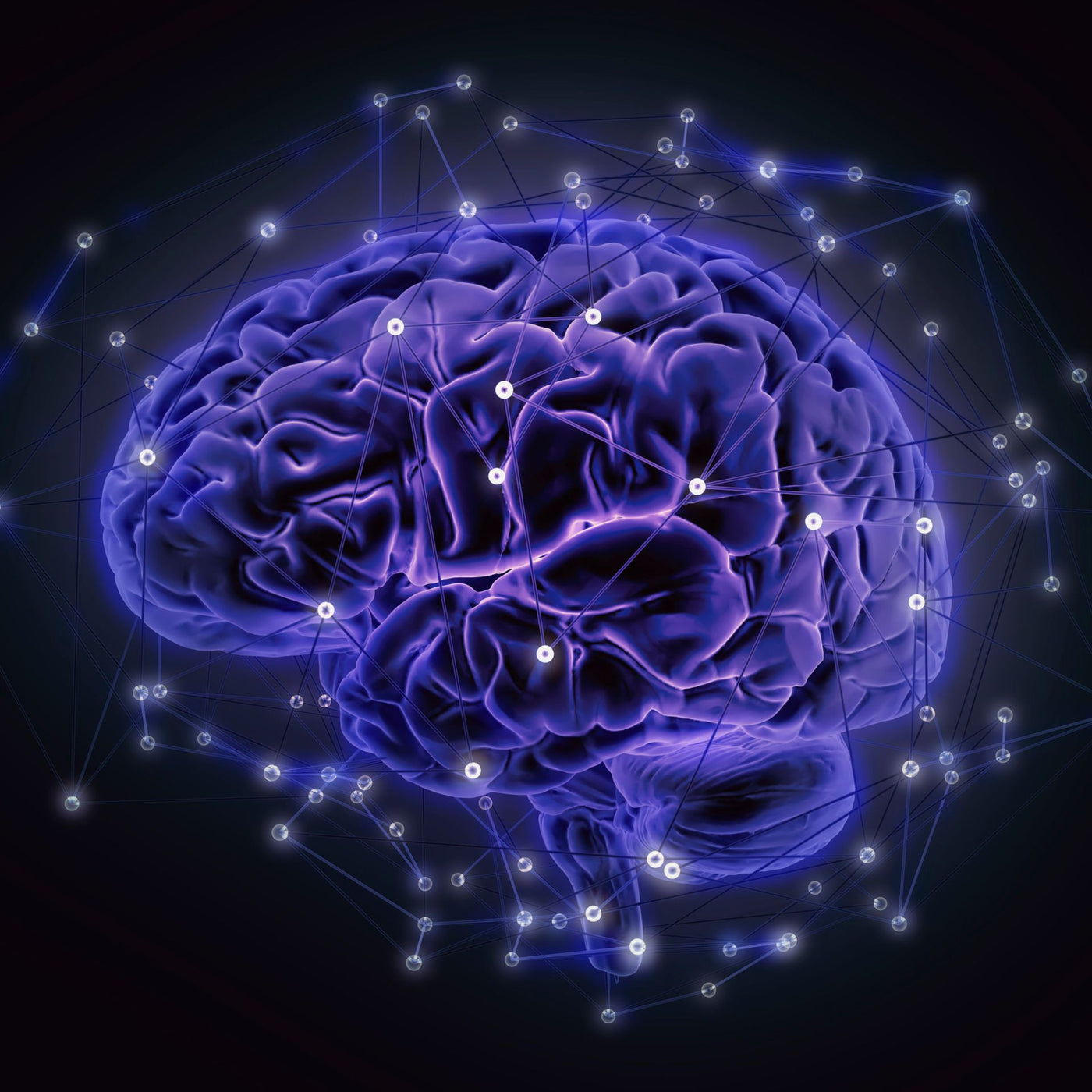 Cognitive Support
Blueberry extract has been suggested to have potential cognitive benefits due to its high antioxidant content and its ability to improve blood flow to the brain.
ntioxidants help protect the brain from oxidative stress, which is associated with age-related cognitive decline. The increased blood flow can also provide the brain with more oxygen and nutrients, which can enhance cognitive function.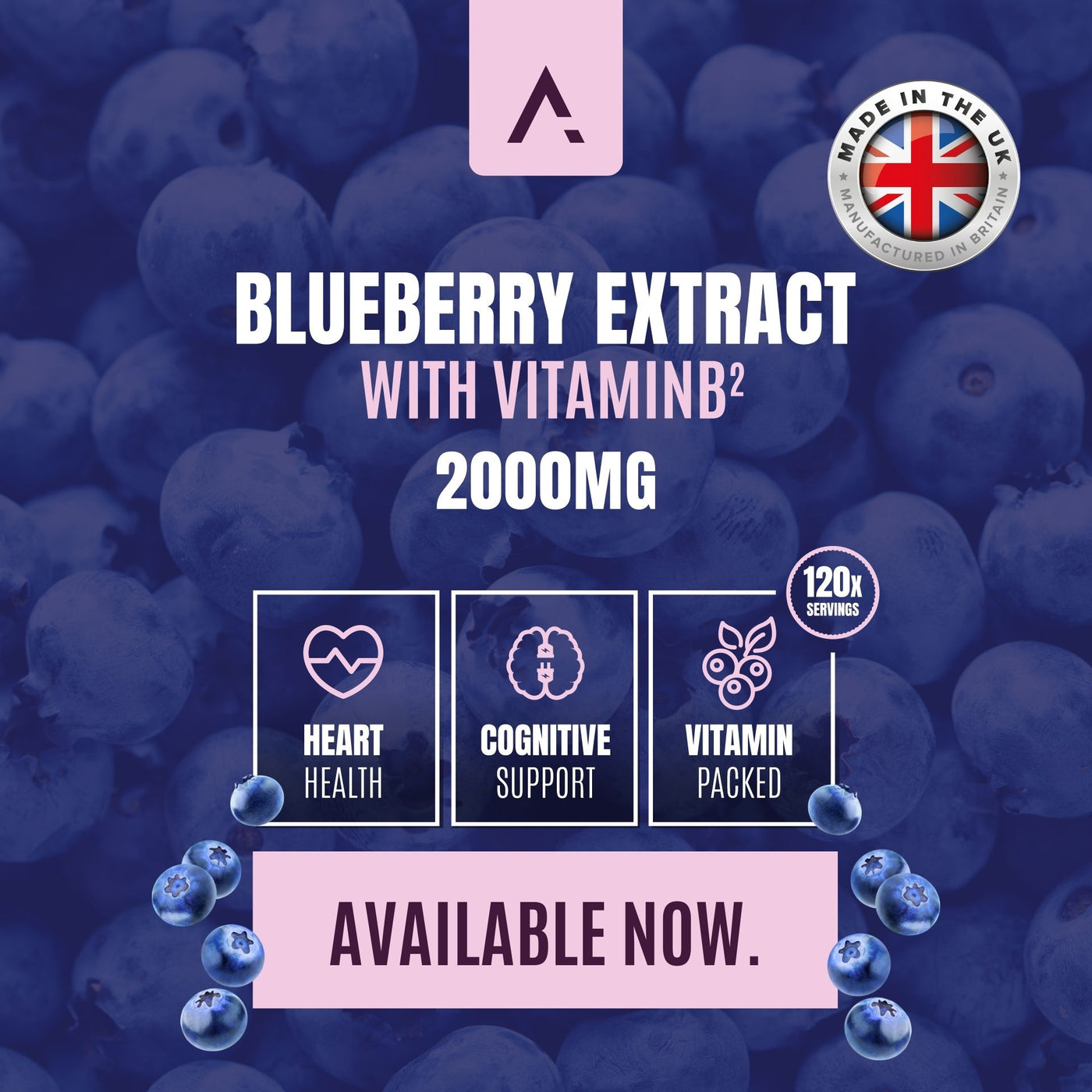 Vitamin Packed
Blueberry extract is rich in a variety of vitamins, including:
Vitamin C, Vitamin K, Vitamin B6 and Vitamin E.
It is also a good source of folate and other B vitamins.
Behind The Brand
About APH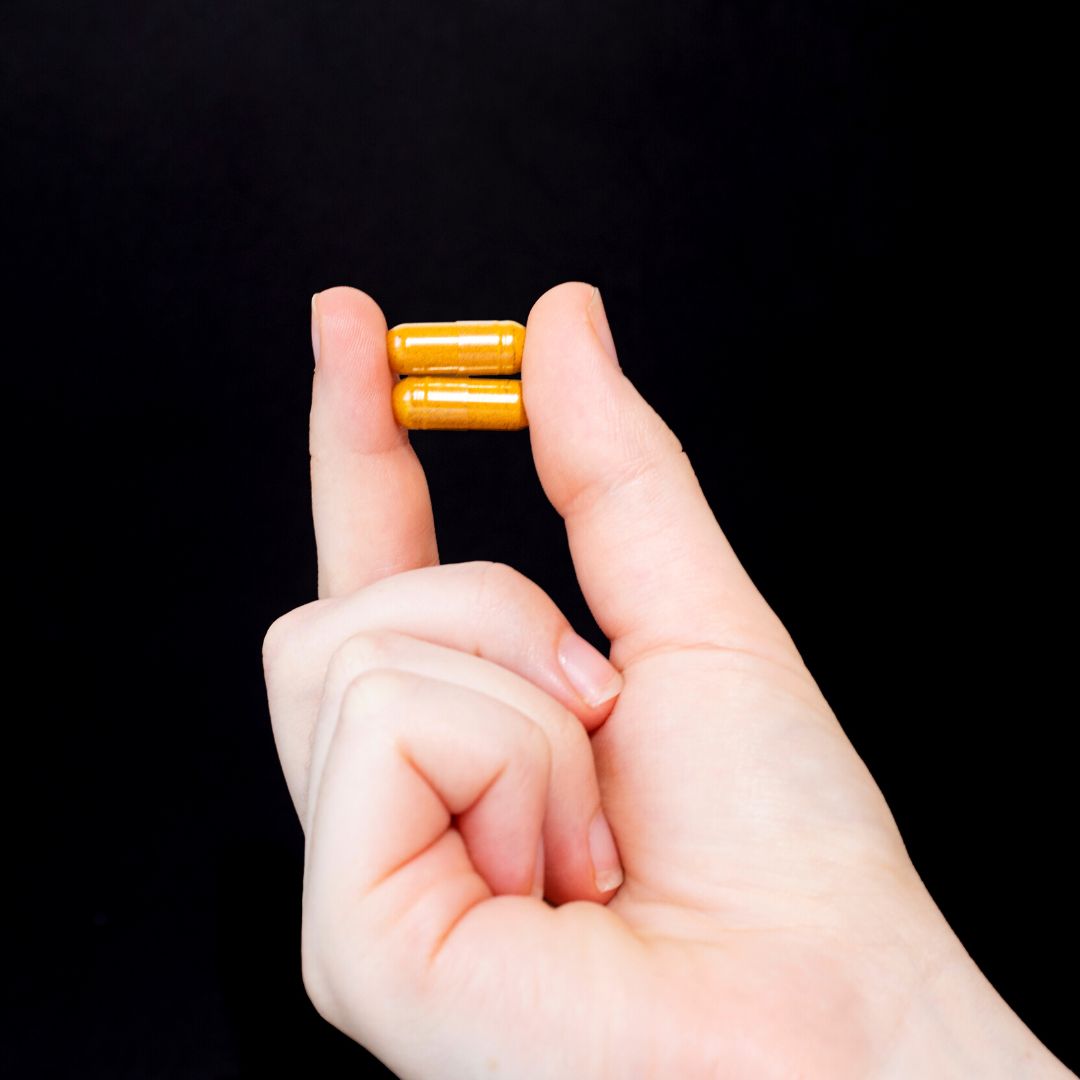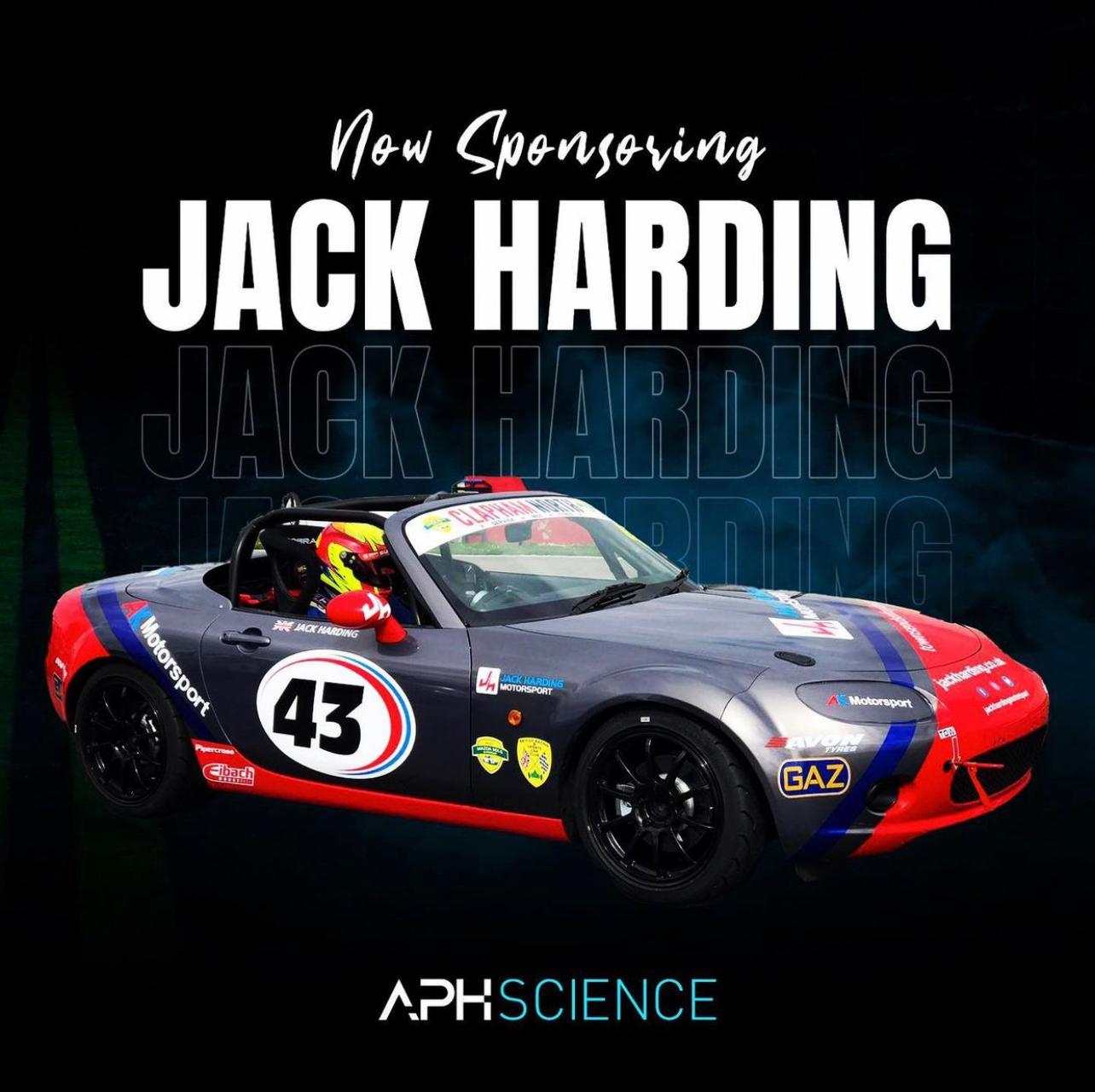 Earn Points. Spend less
Join the APH Team to earn points for every order.
Our Proud
Sponsorships
APH Proudly sponsors a wide range of events, athletes, charities and other awesome projects. With every purchase - you help give back to support UK talent and worthy causes.

Blueberry Extract
Essential vitamins and minerals support cognitive functions, maintain heart health and lower blood pressure and bad cholesterol.